Expert Subtitling Services for Video, Film & TV
USA Based - Personal Service - No Automation - Competitive Pricing - Accurate Translation
Spanish (Latin America) | Spanish (Spain) | French (Europe) | French (Canadian) | German | Italian | Portuguese (Brazil) | Portuguese (Portugal) | Russian | Japanese | Korean | Vietnamese | Tai | Dutch | Hungarian | Czech | Swedish | Turkish | Hebrew | Simplified Chinese | Traditional Chinese | Cantonese | Hindi | ...and more!
When you hire us you'll have the highest quality subtitle teams!
We offer accurate subtitles for nearly any language! Whether your subtitling topic is simple or complex, accurate translation and professional quality subtitling is essential to the success of your video or film. This kind of quality subtitling can only happen where the people working on your project have an in-depth understanding.
Our professional native speaking translation teams have expertise in:
Cultural and idiomatic expressions
Cultural norms
Customs
Ethnic groups
And more...
Most of our translation team members are based in the country of the target language, or originate from there. They all provide nuanced and accurate video translation, video subtitles and film subtitles. In addition, our full service video production and post production company has technicians that are capable and experienced in every phase of the translation and subtitling production process.
This means that we offer absolute authenticity combined with outstanding production value.
Visit here to find out about all of our audio translation, film translation and video translation services, or continue below for more about our subtitling services.
We've had only very happy clients!
Our experts have subtitled video and film for clients in just about every kind of arena — including education, business and corporate oriented subjects, medical videos, technical videos, TV ads, TV shows and major motion pictures. These clients have included:
AMC Networks
CitiBank
Burger King Worldwide
Specialty Medical
Herzog Contracting
Lionsgate
MTV
MGM
Starz!
Showtime
Univision
Subtitling projects that are small or large get the same outstanding service and attention!
Some of the TV series our team has translated and subtitled for AMC Networks:
Fear the Walking Dead
NOS4A2
THE TERROR
Into The Badlands
Lodge 49   

 

Soulmates  

 
"My company hired Ball Media to produce a Spanish-dubbed edition of a parenting education video series. What initially set our focus on Ball was the cost-effectiveness of their proposal, but upon talking to Greg, I was immediately impressed by his knowledgeability in the field and his professional, personable manner.

From the beginning, he was always ready to explain technical issues, present the advantages and disadvantages of various methods, and respond to our concerns. He made an effort to learn exactly what we needed and what was important to us, and then came up with several options for how he could meet those needs. Over the course of the project, he demonstrated numerous times his commitment to quality and professionalism, often going the extra mile to solve problems. I really appreciate how Greg took ownership of the project, and it shows in the finished product. We are very happy with the quality of the video he produced for us."

"Ball Media Innovations provided outstanding services for taking a Conservation Montgomery video series produced in English and translating it to Spanish, then Chinese.  The company was prompt, extremely professional and delivered the final products in a timely manner.  Both the quality of the work and service from the company exceeded our expectations.  Greg Ball was a delight to work with; he kept the projects moving along and made sure we were well informed about the status along the way.  I would recommend Ball Media Innovations to anyone in need of this type of work."

"I chose Ball Media for our translation partner based on their experience and the professionalism... Ball Media met our deadlines and the constant communication and quick responses were appreciated… Working with Ball Media made our job easy... Great work!"

"Ball Media was very professional in the translation services provided for our film. They were tremendous in the speed and quality of the translation and subtitling, and even took extra steps to help us troubleshoot a few issues on our end. I would recommend them for anyone looking for the services they provide."
Our clients recommend us because we repeatedly provide:
Appropriate Nuances and Complete Accuracy
Subtitles That are Perfectly Timed
Quality and Professional Level Production Value
Fast Turnaround Time
A Seamless, Easy and Smooth Process
"Above and Beyond" Service
You'll be happy you chose BMI for your subtitle needs because you'll have the benefit of more than 20 years of proven success.
Our company headquarters is in the USA — It's far better for you!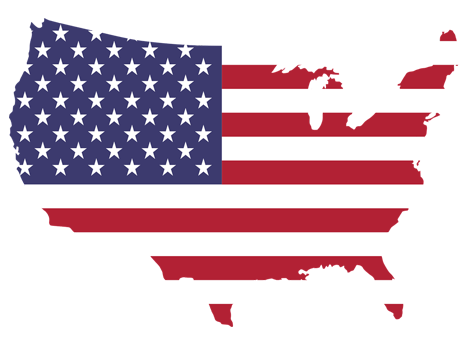 Many translation companies are headquartered overseas, which can create challenges. Our headquarters is located in the Miami - Fort Lauderdale area, so this means that you'll have easy communication, and you won't experience the delays and additional expenses involved with a company that's based out of the USA. And you'll end up with a single invoice in U.S. dollars.
Your best choice for film and video subtitling for:

Television & Movies

Training

Corporate & Business Subjects

Documentary Style Shows

Anything and everything you want subtitled!
What should you do now?
Call now for a free quote, and to talk over your project. We offer a no obligation consultation, and can help you determine the best way to approach your translation project. Also, you may want to take a look at our company's overview page for all our video and film translation services.
Your next step for your subtitling project?
Let's Get Started!
Contact us now. We'll discuss your translation project and you'll receive a Free Quote! There's no obligation.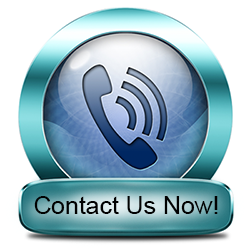 Or Use the Contact Form Below (we'll keep your info private)
To learn more about this subject, check out Wikipedia's info on their subtitle and captioning page. If you're looking for accurate translations with impeccably timed subtitles for your video or film subtitling project, give us a call at Ball Media Innovations!